Rezensionen / Recensions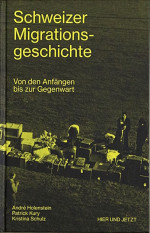 Holenstein, André; Kury, Patrick; Schulz, Kristina: Schweizer Migrationsgeschichte. Von den Anfängen bis zur Gegenwart, Baden 2018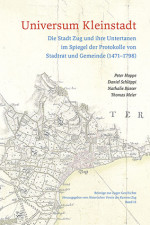 Peter Hoppe, Daniel Schläppi, Nathalie Büsser, Thomas Meier, Universum Kleinstadt. Die Stadt Zug und ihre Untertanen im Spiegel der Protokolle von Stadtrat und Gemeinde (1471-1798), herausgegeben vom Historischen Verein des Kantons Zug (= Beiträge zur Zuger Geschichte, Band 18), Chronos Verlag 2018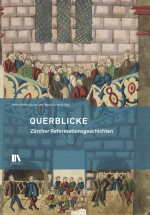 Peter Niederhäuser, Regula Schmid Keeling (Hg.), Querblicke. Zürcher Reformationsgeschichten (=Mitteilungen der Antiquarischen Gesellschaft in Zürich 86), Chronos Verlag 2018
Urs B. Leu, Christian Scheidegger (Hg.), Buchdruck und Reformation in der Schweiz (=Zwingliana 45), Theologischer Verlag Zürich 2018
Call for papers
Call for Papers:
European Society for Environmnetal History (ESEH) Conference – Tallinn 21-25.8.2019
Session proposed and coordinated by Renaud Bécot (LARHRA, UMR5190 – Lyon, France) and Alexandre Elsig (Fonds national suisse de la recherche scientifique, Berne)
Call for Papers: Center for Urban History opens a call for applications to the interdisciplinary workshop "Historicity of the Visuality and Image History: New Forms of Digital and Visual History/Humanities" to take place on November 14-15, 2019, in Lviv.
Call for Papers:
Internationale Tagung, Bern, 18.-20. Juni 2020
Organisation: Projektgruppe des SNF-Projekts «Militärunternehmertum und Verflechtung», Historisches Institut der Universität Bern (Leitung Prof. Dr. André Holenstein, Dr. Philippe Rogger)
AIUCD 2020: 2nd Call for Papers of the Italian Conference of Digital Humanities
"The Inevitable Turn: Challenges and Perspectives in Humanities Computing"
Milan, Università Cattolica del Sacro Cuore, 15th-17th January 2020
Call for Papers:
For a long time, the rural architecture of the upper valleys of the Alps has been perceived through a single glass: are the buildings made out of wood (the so-called chalet) or out of stone?
Call for Papers:
Das Themenheft der Zeitschrift Historische Anthropologie verfolgt das Ziel, «Soziale Medien» zu historisieren. Im Fokus stehen nicht nur Fragen nach der historischen Tiefendimension aktueller Mediendiskurse um «social media», sondern vor allem Analysen der genuinen Sozialität medialer Kommunikation.
Innovationssteuerung in Kommunikationsinfrastrukturen
Call for Papers:
Konferenz, Bern, 5.–6. Februar 2020
Zum Anlass des 170-jährigen Jubiläums der Schweizer Post (gegründet 1849)
Organisiert vom Verein Geschichte und Informatik,
dem Museum für Kommunikation und dem PTT-Archiv, Bern, Schweiz
Call for Papers: Digitised newspapers, a new Eldorado for historians ? - Epistemology, methodology, tools and the changing practice of historiography in the context of mass digitisation of newspapers.
23-24.04.2020, Lausanne (Switzerland)
Jobs
Junior Forscher/in
Diplomatische Dokumente der Schweiz Dodis
Oberassistent/in in Zeitgeschichte
Universität Freiburg
Diplomassistent(in) / Doktorand(in) in Geschichte der Antike
Universität Freiburg
Assistentin / Assistent auf Promotionsstufe
Universität Basel
Promotionsstelle St. Gallen
Universität St.Gallen
Conservateur-trice des collections de numismatique
Musée d'art et d'histoire de Neuchâtel (MahN)
Doctorant·e FNS en histoire
Section d'histoire de la Faculté des lettres Lausanne