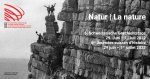 infoclio.ch coordonne la production d'une documentation multimédia des 6e Journées suisses d'histoire, qui auront lieu du 29 juin au 1er juillet 2022 à Genève.
Pour le Reporting-Team, nous cherchons des chercheuses, chercheurs, étudiantes et étudiants pour rédiger des comptes rendus de panel et mener des interviews avec des historiennes et des historiens.
Les membres du Reporting Team se verront offrir les coûts d'inscription, rembourser les frais de transport, et recevront une petite indemnité.
Lisez l'appel à participation et inscrivez-vous dès maintenant.
infoclio.ch koordiniert eine multimediale Dokumentation zu den 6. Schweizerischen Geschichtstage, die vom 29. Juni - 1. Juli 2022 in Genf stattfinden.
Für das Reporting-Team suchen wir Studierende und Forschende, die Panelberichte schreiben oder Interviews mit Historikerinnen und Historikern durchführen.
Den Teilnehmenden werden die Anmeldegebühren und die Reisekosten zurückerstattet und sie erhalten eine kleine Entschädigung.
News
Cliocast #17: Bruce Gordon - God's Armed Prophet
In this new Cliocast-episode, Jan-Friedrich Missfelder (Basel) discusses with Bruce Gordon (Yale) about his new biography of Ulrich Zwingli. The conversation addresses the ponderous role of biographies in the historiography of the Reformation, and the difficulties of situating such an influential figure in the sacred or secular field. More importantly, listeners will also learn whether Zwingli really considered the Swiss to be God's chosen people.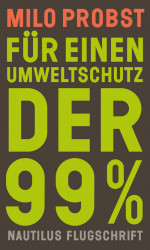 Der Historiker und Aktivist Milo Probst stellt in seinem Buch Für einen Umweltschutz der 99%. Eine historische Spurensuche Akteurinnen und Akteuren emanzipatorischer Kämpfe des 19. und frühen 20. Jahrhunderts vor.
In der neusten Cliocast-Folge spricht Milo Probst mit Alexandra Binnenkade über die Verschränkung von Aktivismus und Historiographie, über die verschiedenen Erzählebenen des Buchs und das Schreiben entlang von «Ritzen» und «Lücken». Sie unterhalten sich darüber, inwiefern historische Erfahrungen die Gegenwart inspirieren können und weshalb Umweltschutz intersektional gedacht werden muss.
Living Book about History: Pour une histoire élargie de la télévision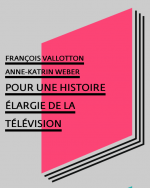 Dans le nouveau Living Book « Pour une histoire élargie de la télévision », Anne-Katrin Weber (Université de Bâle) et François Vallotton (Université de Lausanne) présentent une perspective inédite sur l'histoire de ce médium en constante évolution.
Composé d'une introduction originale et d'une sélection de ressources librement accessibles, le Living Book invite les lectrices et les lecteurs à découvrir les recherches qui ont renouvelé la compréhension de l'histoire du « petit écran » ces dernières années.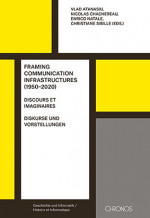 Un nouveau volume de la revue Geschichte und Informatik / Histoire et Informatique (Vol. 22/2022) vient de paraître aux Éditions Chronos.
Le volume est en open access et peut être téléchargé en PDF sur le site des éditions Chronos.
Tagungsberichte / Comptes rendus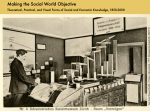 Comment prennent forme les enquêtes, indices, et statistiques qui sous-tendent la prise de décision politique ?
Le colloque Making the Social World Objective. Theoretical, Practical, and Visual Forms of Social and Economic Knowledge, 1850-2000 a réuni à Zürich en novembre dernier des chercheuses et des chercheurs de plusieurs pays européens qui se confrontent à ces questions.
Joanna Haupt (Université de Zurich) en restitue les principaux résultats dans un compte rendu disponible dès à présent en ligne ou en PDF.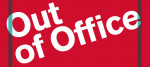 Le compte rendu du colloque infoclio.ch 2021 est désormais publié. Il vient compléter les enregistrements des interventions déjà mis en ligne.
Pour son auteur, Lyonel Kaufmann (HEP Vaud), "Les thèmes abordés lors de cette treizième édition ont mis en évidence tout l'intérêt que les sciences historiques offrent dans la mise en perspective d'une histoire immédiate - ou de plus longue durée - du travail à distance."
Jobs
Historisches Institut, Universität Bern
Walter Benjamin Kolleg (WBKolleg)
Stagiaire universitaire / de haute école Histoire / Archives
Office fédéral de topographie swisstopo
Co-Kuratorin oder Co-Kurator für eine Ausstellung zum Thema "Die Schweiz und der Kolonialismus"
Schweizerisches Nationalmuseum