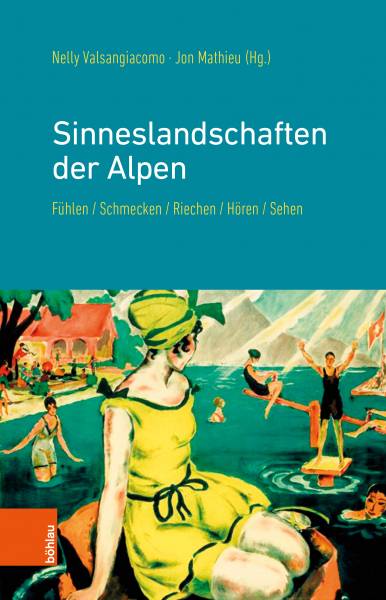 Das von Nelly Valsangiacomo und Jon Mathieu herausgegebene Buch «Sinneslandschaften der Alpen» zeichnet die sinnliche Wahrnehmung der Alpen in Geschichte und Gegenwart nach. Fühlen, Schmecken, Riechen, Hören, Sehen – fünf Autorinnen und Autoren gehen der kulturwissenschaftlichen Beschäftigung mit diesen Sinnen nach und rekapitulieren dabei nicht nur den state of the art, wie Romed Aschwanden in seiner Rezension dieses Buchs schreibt. Es gelinge «ihnen auch, anregend zu vermitteln, welchen Gewinn die historische Auseinandersetzung mit Sinneslandschaften, der sinnlichen Wahrnehmung und ihrer kulturellen Formung ermöglicht.»
Die Buchbesprechung ist frei und online auf infoclio.ch und HSozKult verfügbar.
Romed Aschwanden: Rezension zu: Valsangiacomo, Nelly; Mathieu, Jon (Hrsg.): Sinneslandschaften der Alpen. Fühlen, Schmecken, Riechen, Hören, Sehen, Wien 2022, in: infoclio.ch, 12.05.2023, <https://www.infoclio.ch/de/rez?rid=129829>.